Written by Xavier Gouchet - 12 november 2013 - no comments
Many apps exists to enforce good UI design in Android Apps, some embedded in the developper settings screen. This app is a small simple app that you can add to your toolbox.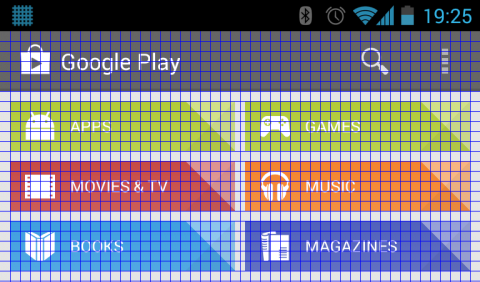 As you can see on the screenshot above, the app draws a grid above your Android UI, to let you see if your views are aligned following the design guidelines.
The project is Open Sourced on Github and can be downloaded on the Google Play Store