Written by Xavier Gouchet - 09 november 2012 - no comments
One of the greatest idea in the Android framework is the concept of Intents, which let potentially any application interact with any other application, without any of them knowing explicitly the other.
The best example is the "share" intent. When you click the Share button on an application, an Intent is created, with a Action named "ACTION_SEND", and maybe some data embedded in it. Then Android tries to find all application who declare themselves as able to handle an Intent with the "ACTION_SEND" action, and let you choose which one to use.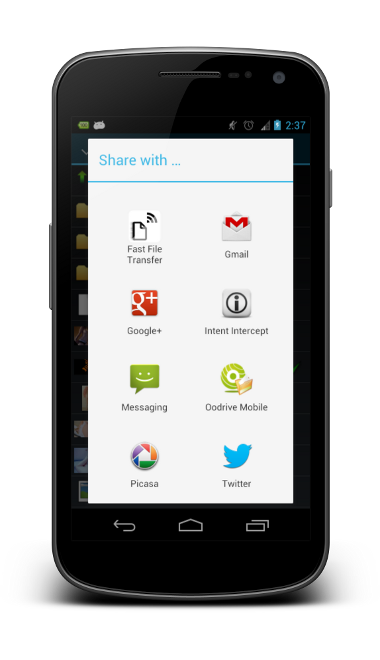 Intent Intercept is a pretty usefull app to know what intent is used for a specific action in an application. When an implicit intent is launched on the device, you'll always have the option to handle it with Intent Intercept which will then analyse the intent's content for you.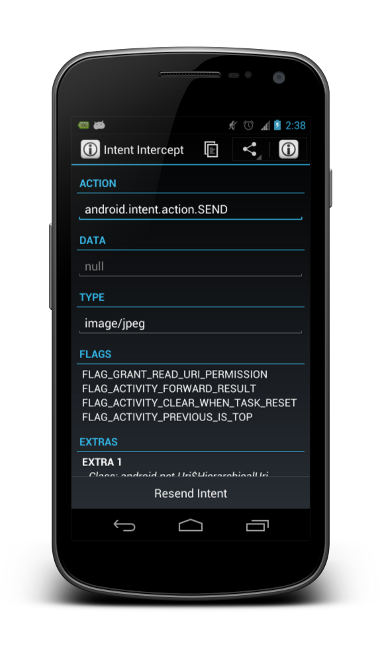 As always, you can download it from the Google Play Store.