Axel : an new Android XML Editor
Written by Xavier Gouchet - 05 october 2012 - no comments
Sometimes, for many reasons, I have to read, or edit an XML document from my phone. Although my Text Editor, Ted does this very well, it's not entirely perfect to edit a markup text.
Searching on the play store for a solution brought me no satisfaction : either apps were paid, specific for HTML or not user friendly. So, I decided to create one, and here it is.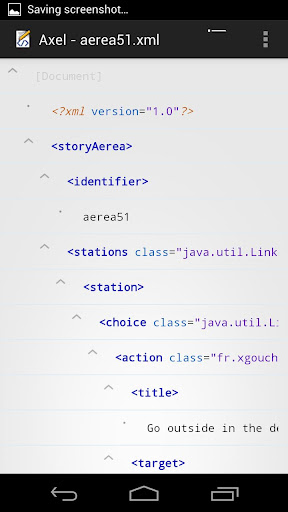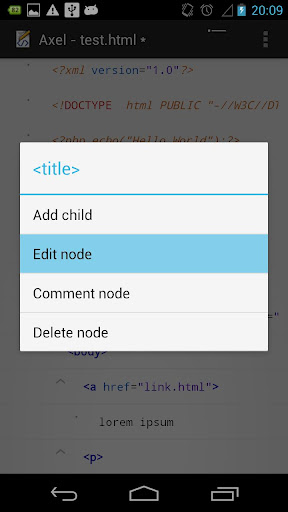 Axel displays any (well formed) XML or HTML file in a tree, and let you edit each node, with proper validation and syntax coloration.
In the future, I'll add the option to drag'n drop nodes anywhere in the tree, handling Doctype validation, and add suggestion for tag names and attributes according to XSD / DTD.
You can download it from the Play Store, and if you see anything that you would like to have in this app, please let me know !