A designer tool : UI Stencils
Written by Xavier Gouchet - 18 april 2013 - no comments
A couple of months ago, I stumbled upon pdf with an outline of Android phone / tablet (and other fruity devices too) used to design apps on paper before writing a line of code. For the curious, those files are still available online.
Today I found the ultimate tool for a designer : the Android Stencil Kit (and yes, they also have other OS covered too).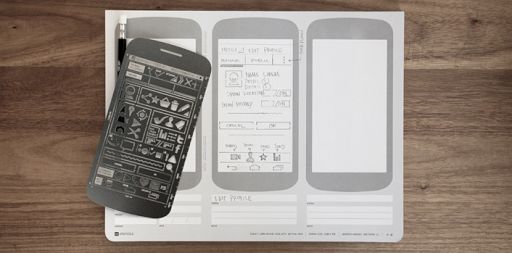 So yeah, it's my birthday soon, so I guess I'll make myself a gift...
Source: Spawn Rider