A developer tool : DevApps Direct
Written by Xavier Gouchet - 29 march 2013 - no comments
This is a somewhat similar app to Android UI Patterns (which I talked about earlier). The aim of DevApps Direct is to list available libraries for Android developpers, with again a live demo feature.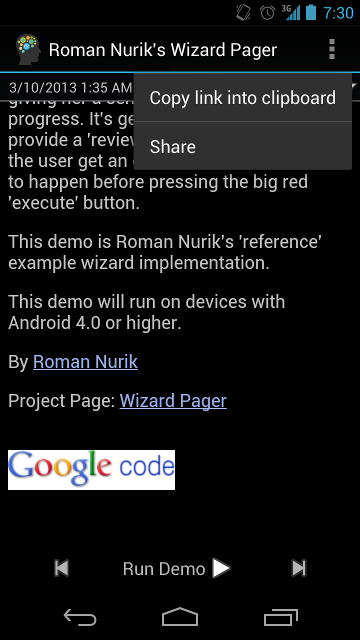 What is really interesting is that it is built around an RSS feed, which you can still follow in any RSS Reader (well, not Google Reader obviously). The app itself will then be able to get new libraries without having to update the app itself.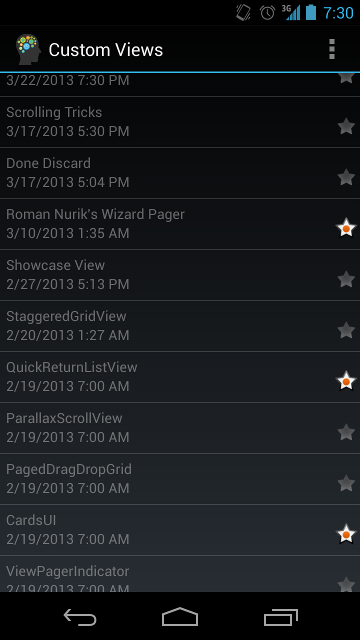 It will also download the libraries' demo on demand, meaning that it won't use much of your space for nothing. Although it's still in beta, this app is very usefull to test many libraris, and keep some in your favorites
As always, you can download it from the Google Play Store.