Axel v2.0
Written by Xavier Gouchet - 03 january 2013 - 1 comment
When one generates and Android Application, it's source code is compiled inside an APK (which stands for Android Package). XML resource files are also compressed in a binary file format, and the obtained file is no longer a valid XML document.
Many people assume that those file, with the .xml extension, could be opened with Axel, my XML editor / viewer for Android, which unfortunately was not possible.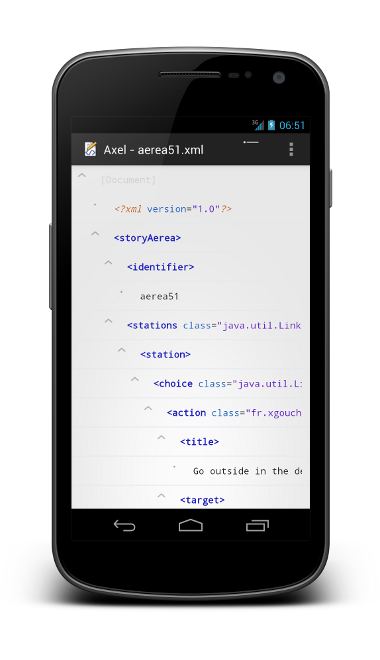 I've just released a new version of Axel, which now allow you to view and edit such compressed XML files. This feature is still in beta, but it is working quite well for most compressed XML files. If you have any trouble with this feature, please let me know.