Chrome extension : Android SDK reference search
Written by Xavier Gouchet - 31 october 2012 - no comments
I recently discovered and set up search macros in Google Chrome, and I really like how it can save time. "Android SDK reference search" Chrome extension goes a step further.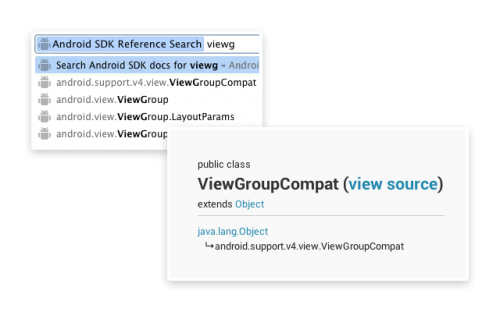 Firstly, by typing "ad Act" in Chrome's address bar, you get as suggestions direct link to the Android SDK reference, for classes beggining with "Act" (Activity, ActionBar, ...).
Secondly, when browsing the Android SDK reference, you get a "View Source" link just next to the class name, which takes you directly to the source code of the given class.
You can install it from this link